Jadi funded trader pun dah satu hal payah gila, bukan sekali cuba terus dapat. Tapi perlukan usaha berterusan selama bertahun-tahun. Biasalah sembang benda-benda berjaya memang syiok. Yang malas nak cerita adalah, berbelas kali aku failed test untuk jadi funded trader ni. Stress jangan cakaplah, apa lagi kalau fikir nak give up.
Aku ada dapat emel ni 3 hari yang lalu, aku baca title "Making the Most Out of Summer Trading". Macam biasalah, aku malas nak baca sangat emel yang dihantar dalam tab "updates" dalam Gmail ni. Sampaikan aku tak perasan nama aku ada dalam carta recognition (cartalah sangat), ha ha ha 😀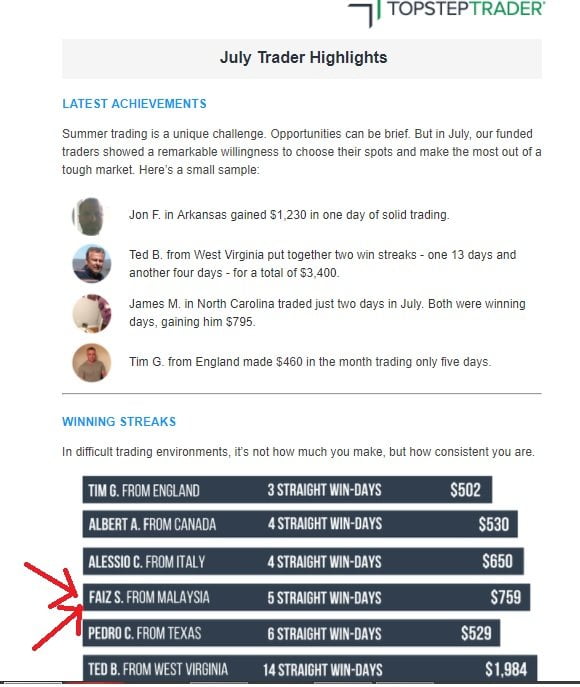 Ni pun sebab partner dari group Telegram yang bagitau, kalau tak memang aku pun tak perasan la. Power juga eh aku trade. Ada sapa yang berani nak try test? Kamonlah, mana lagi nama dari Asia ni. Balik-balik orang sana je kan. Orang kita pun hebat apa. Try la, klik link TRY JADI FUNDED Trader.