Today, Malaysia Futures Crude Palm Oil make a down movement with opening price at RM2781.
Base on 1 hour timeframe chart, there was recognised candlestick pattern and frequently happen in Futures Commodity market. Yea, Evening Star has been formed and completed.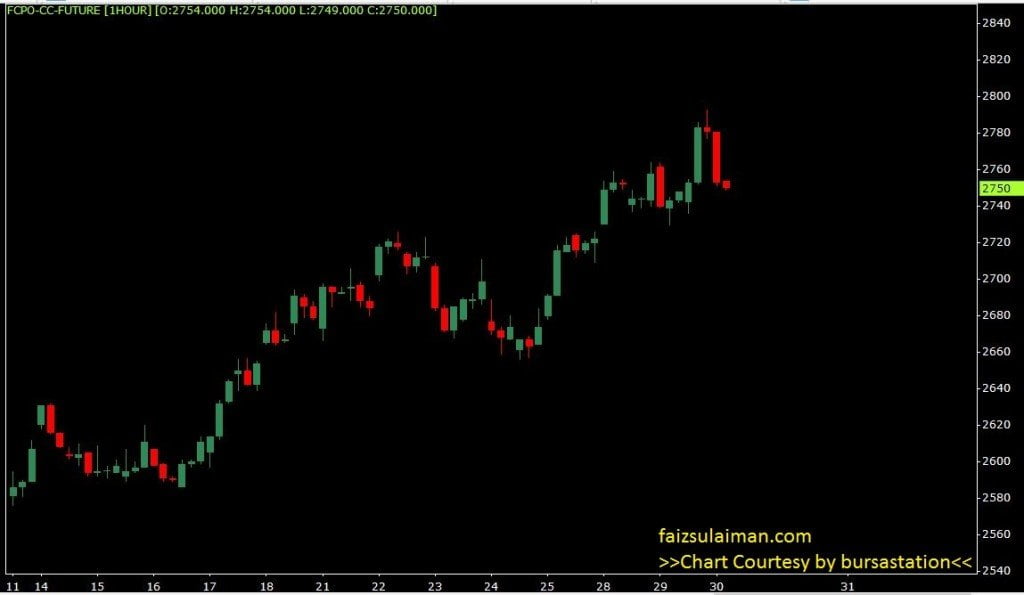 So, how we can react base on this signal?
We can sell immediately with stop out at 2 points above high
Or wait for a while and participate on market pullback in the lower timeframe (15 minutes or 5 minutes)
My expectation is, market will bounce back at 272x and reach the Support became Resistance (SBR) level at 275x.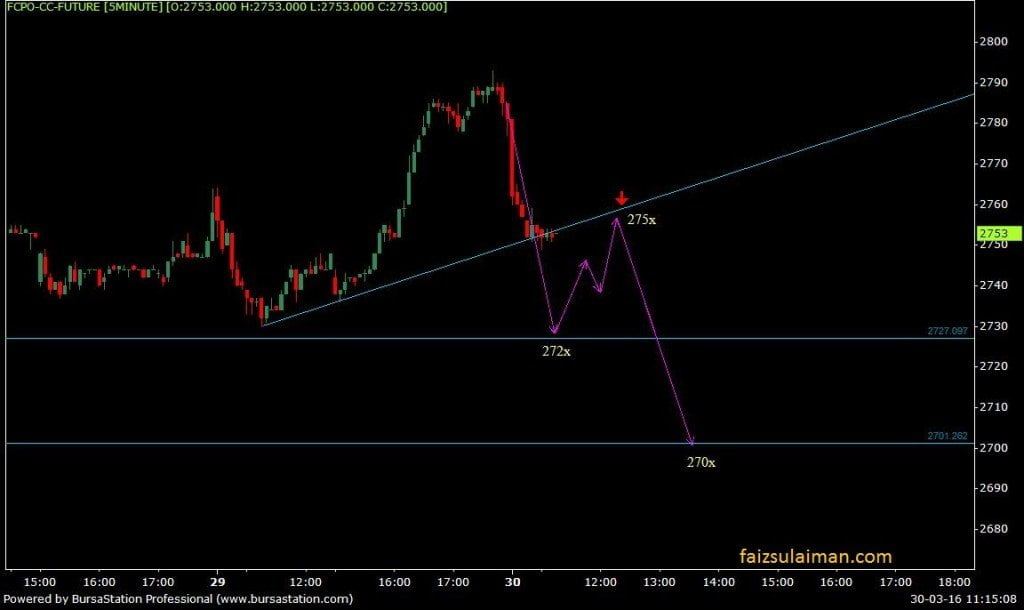 Then, I will participate during market pullback at 275x and the target is about 270x.
How to enter the market? Up to everyone's trading technique. For me, I will place my order on breakout movement.
Let wait and see. Let the market unfold first.