FCPO is acronym for Futures Crude Palm Oil. In Malaysia, we use FCPO for the instrument's symbol. But in international market, they are refering FCPO instrument as MPO or KPO.
For Malaysian trader, we can easily contact one of the registered brokerage listed under Bursa Malaysia website. To check, just go to the Bursa Malaysia website, klik on the "Broker" link.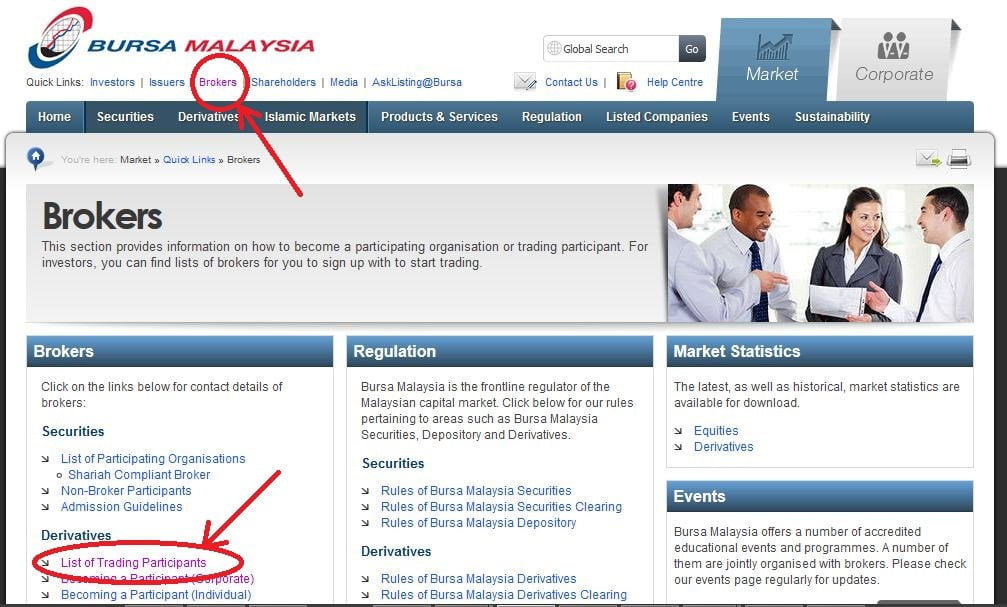 Then under Derivatives sub-title click on "List of Trading Participants".
There are listed of brokerage that you can contact to open a Futures Trading Account.
Trading Platform
Generally, all broker in Malaysia will provide 2 types of platform which is J-Trader or N2N TC-Pro to trade futures. For me personally, J-trader is good for those who determined their self as scalper. Because J-Trader have feature for scalper trader convenience. Moreover the trading execution is faster.
N2N TC-Pro offer installed software and web-base, I personally use web-base just because of my working environment is behind firewall and J-Trader connection port cannot go through the organisation firewall. The web-base is suitable for part time trader who execute their trade in the office (not necessary to install any software, just login via browser). But it is nightmare for scalper, because the trading execution fairly slow compare to J-Trader.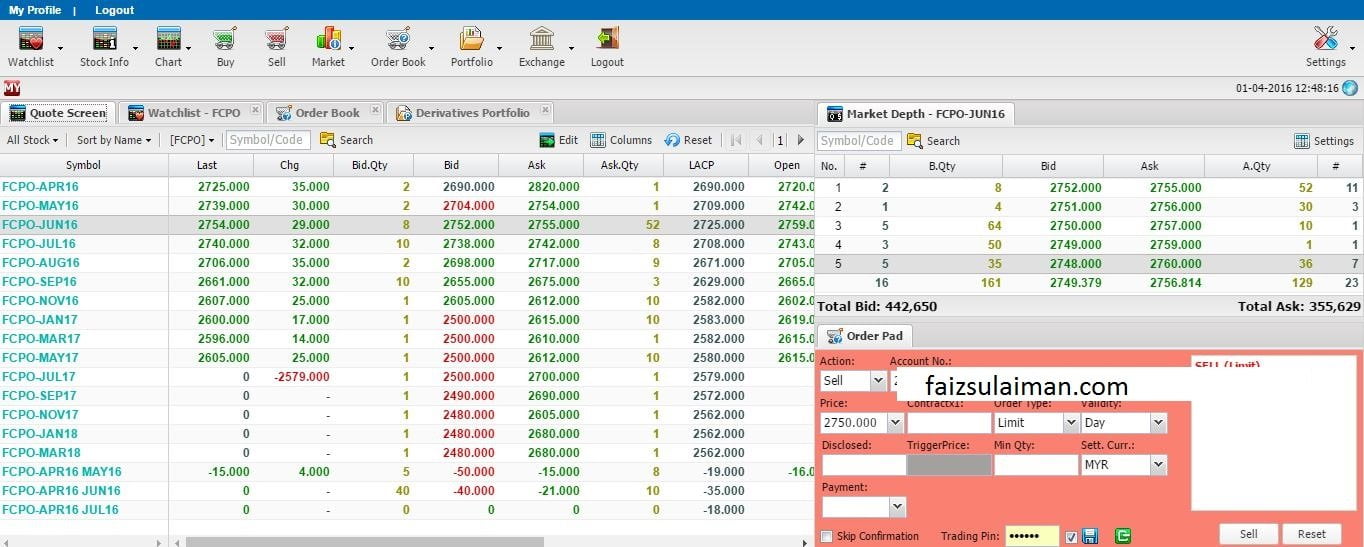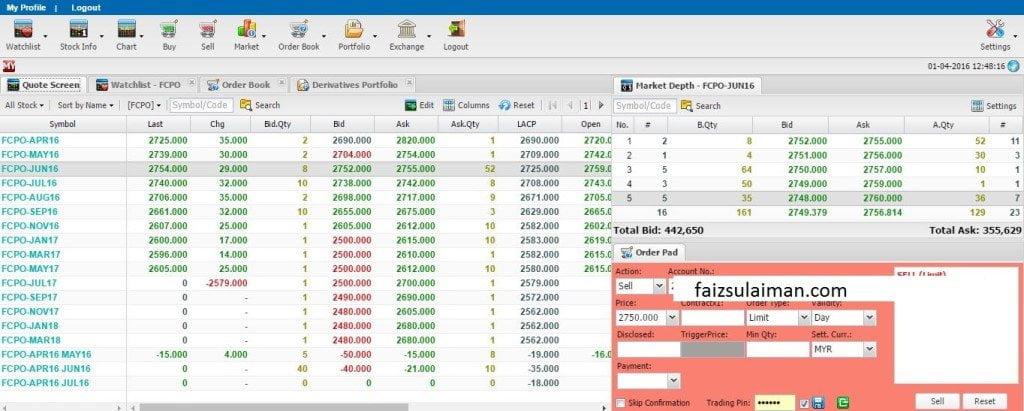 Commision
Commision rate is quite competitive among broker. I am not affiliation to any brokerage so I will give the general overview regarding the commision.
Normal / standard commision rate to trade FCPO as per below:
Intraday: RM36 Per Round Turn (RM18 per side)
Overnight: RM54 Per Round Turn (RM27 per side)
But it is always good to compare the rate given by each broker. Don't be shy, don't be affraid, they always waiting to receive call from you (customer). Call them and negotiate with them about the commision charge. In case you do not have any idea, I recommend this FBR from RHB Investment. Very dedicated FBR, try give him a call ya. Say "Faiz rekemen" for diskaun rate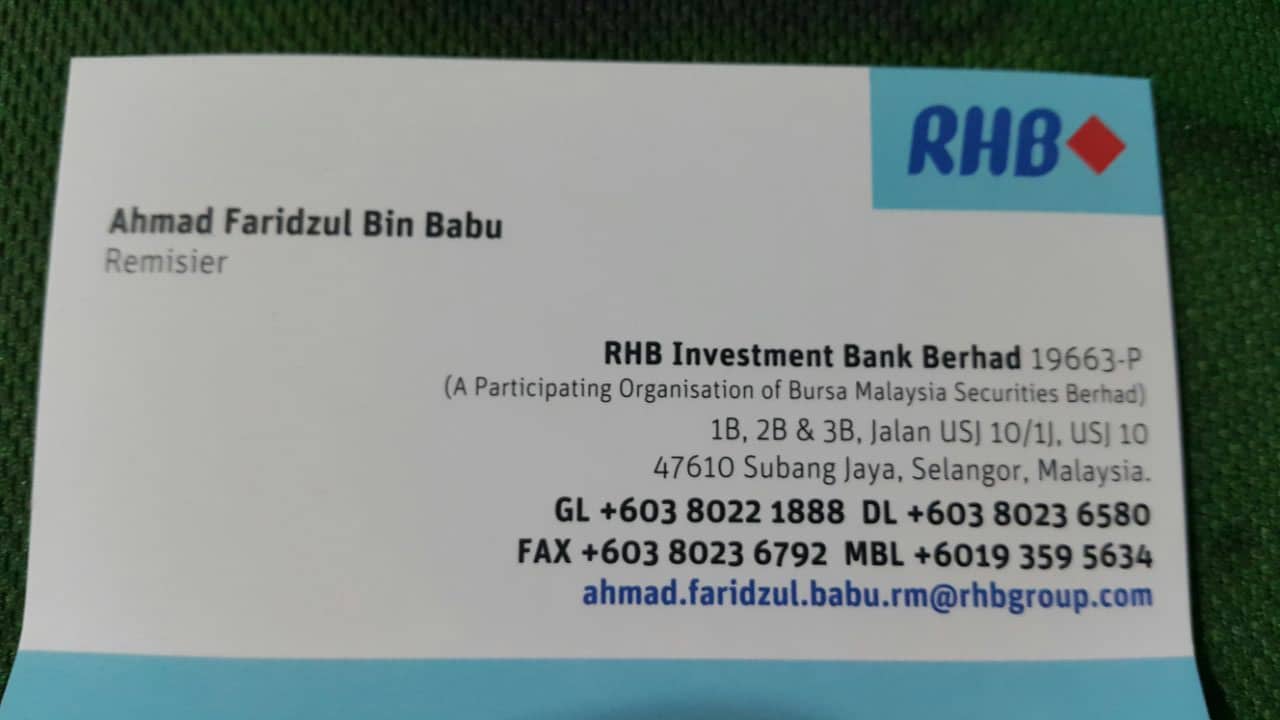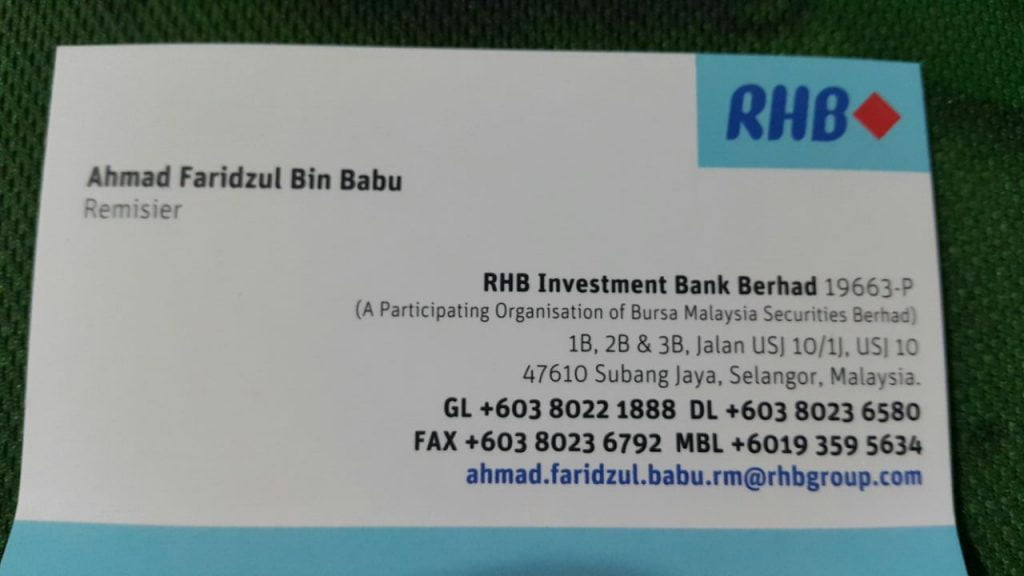 P/S: The more volume we trade, the more cheaper commision broker can offer 😀