I have been involved in trading since my university era (around 2006). On that time I traded forex market under a lot of bucketshop fx broker. Without digging down the understanding about trading, I've opted to Marketiva broker which is the very popular free $5 deposit during that time.
Time goes by, I've been a successful deposit trader (trader that always loss and topup deposit after margin call). I am not regret since it is a normal process to become a real trader.
After several years, I found that fx trading is illegal and forbidden to me as a Muslim. Then, I moved my passion to legal and Syariah compliance instrument i.e. Futures Commodity trading. The margin requirement for Futures market is quite high compared to Fx. It is due to the margin requirement has been set by Exchange like Bursa Malaysia (for local futures commodity instruments) and CMEGroup (for US & several international futures commodity instruments).
Basically, futures commodity trader will buy and sell futures front month contract. Settlement must be complete before the contract expiry date to avoid physical delivery. For example today is March 2016, I will trade June 2016 contract for Futures Crude Palm Oil (FCPO) which is 3 month's later contract.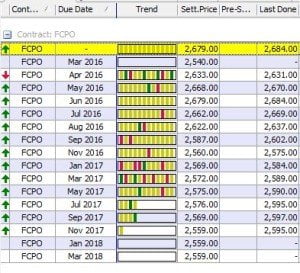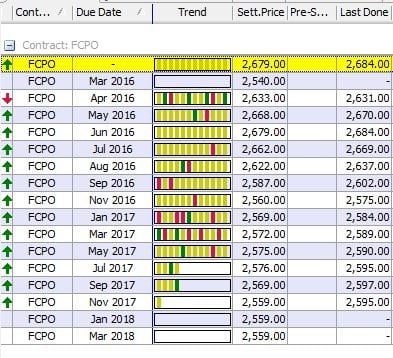 Settlement in futures contract can be simplify like the following scenario. I bought 1 lot contract on FCPO June 2016 and I need to sell 1 lot on the same contract to complete transaction. If I hold the long position until expiry date on 15 June 2016, I need to do settlement by accepting physical delivery of crude palm oil from Klang Port or Johor Port. All the storage fees, transportation will bound on me.
Well, we are trader and our objective is to get money by speculating activity on futures commodity contract. We are not interested to get physical oil being delivered in front of our door step. So, complete your transaction before the contract expiry. Open long position, must close the position by entering short position and vise versa.