Berdasarkan jangkaan sebelum ini, Soybean Oil Futures kontrak Disember 2019 dijangka naik sehingga harga 29.18 sebelum turun temporarily. Rujuk post pada page Facebook ini untuk jangkaan market movement sebelum ia terjadi:
https://www.facebook.com/faizshebat/posts/2221019378189945/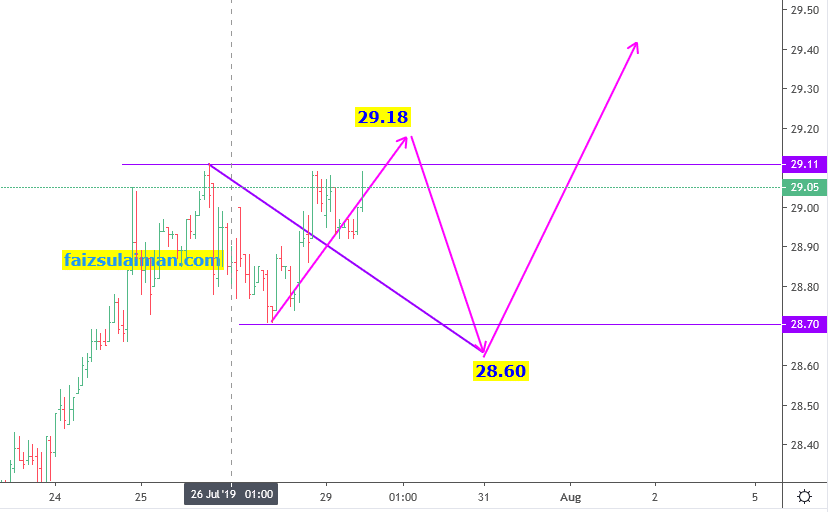 Gambar di atas adalah screenshot projection price yang dibuat sebelum price bergerak. Bagi aku missed by 10 ticks adalah not bad. Tapi something to improve untuk project price dengan lebih tepat. In term of movement aku rasa ini agak awesome sebab price move ikut seperti yang dijangka. Hehe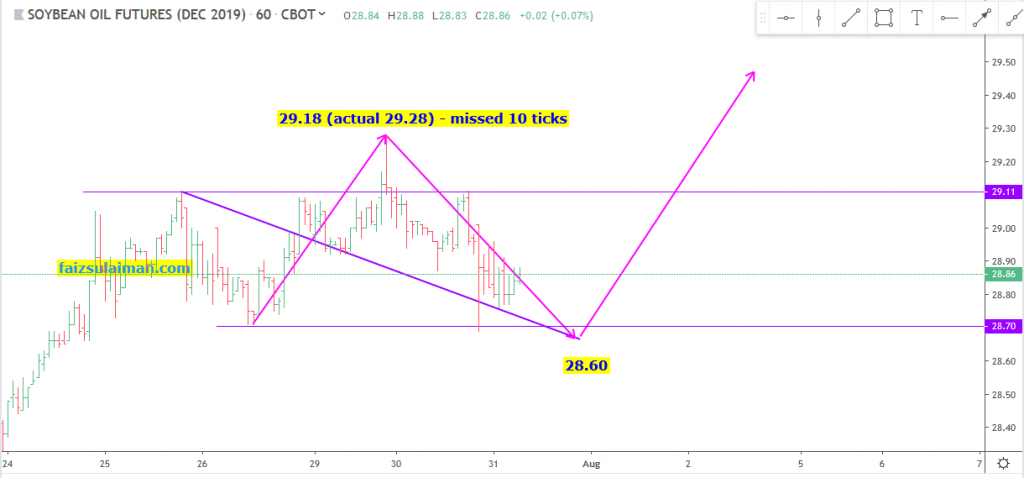 Sehingga post ini ditulis, pergerakan menurun Soybean Oil kontrak Disember 2019 adalah sehingga 28.69 dan masih ada 9 ticks missed dari price yang dijangka. Pada pandangan aku, insyaAllah akan turun sehingga 28.60 hari ini sebelum sambung kenaikan. Just make sure ready dengan analisa entry untuk cover short position dan go long.
Next forecast date dijangka pada 1 atau 2 Ogos 2019. Price? rahsia, kali ni nak simpan sendiri. Hehe