Salam & Greetings, I am Faiz Sulaiman
I am a full-time IT engineer, yet part-time futures trader and coder. Now living in Kuala Lumpur with my small happy family. I always excited about futures trading. With knowledge and expertise as an IT engineer, I learn about trading performance and trading statistics to relate it to trading automation or so call algorithm trading
What I can do
I create a unique approach for each reader to ensure that their objectives are met, success is achieved and my reader are happy. Though I am an IT Engineer with full of Oracle Database skillset, but I have the following expertise as well

Web Design
I can help you with developing a web such as blog and e-commerce using WordPress platform. Up to you wether you want the basic shopping cart or want it to be integrate with membership or affiliate?

Futures Trading
I have been a trader since 2006 and started with FX. But after got to know fx is prohibited for Muslim then I moved to Futures trading. Anyone trade futures or would like to learn futures trading?
Fine Tune Trading
Anyone have involved in any trading in any instruments? I mean day trader or position trader; futures or stock perhaps?. Have you encounter problem on your trading technique? want to improve winning percentage of your own technique? let me know

Algorithm Trading
Basically we are trading by looking into chart. But, as my age increasing I need to get something to help me in trading decision. Algorithm trading maybe an option and I working into it.
A few of my skills
I'm engineer cum trader crazy in love with my red and green candlestick chart. I do all kind of geometry art on my chart and happy to work on black and white CLI screen.
FUTURES COMMODITY TRADING
ECOMMERCE - CART, AFFILIATE, MEMBERSHIP
My Work
I create a unique process for each client to ensure that their objectives are met, success is achieved and people are happy.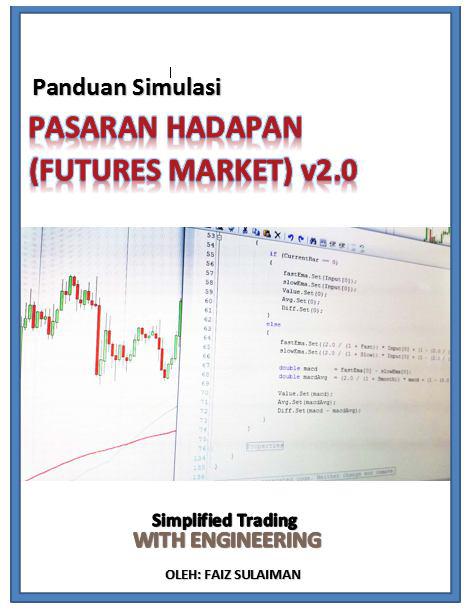 Latest Project
Some of my latest projects.
Perkongsian engineering dalam trading. Yang mana mampu untuk memudahkan trading decision dalam split second. Seterusnya menambah baik kualiti trading.
Lets work together
I'm always happy and excited to discuss new projects. If you need help on your ecommerce projects, your Oracle database problem, your Futures Trading project or feel like your trading technique need some touch. Let me know.
Home